(Friend and fellow troop supporter Trish sent me the following, please feel free to pass the word along!:)
----------------
I am planning a surprise long-distance baby shower for my friend and former adopted soldier, Martha.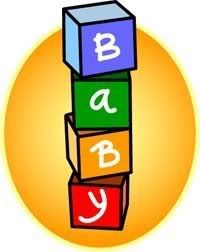 Martha and Seth met while they were both deployed in Iraq. They now live in Kentucky and are expecting their first child (a boy) in August.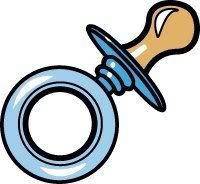 Having recently moved to Kentucky, Martha doesn't have any close friends or family nearby so no one is giving her a baby shower.
Also, Seth was injured in Iraq, requiring several surgeries on his foot and ankle, and they learned he will be needing yet another surgery in the near future.
Martha is such a wonderful person, I'd like to do something special and lift her spirits a bit so I'm asking for your help.
Here is what I'm asking:
1) I would love to get a bunch of cards to send to Martha, and I've also set up an email address if anyone would like to email instead. The address is
BabyShowerSurprise@yahoo.com
All emails will be printed out and mailed to Martha.
2) If anyone would like to send a gift or gift card (no amount is too small), that would be wonderful! Gently used items and clothing would be gladly accepted.
3) And, I don't want to leave out Dad-To-Be Seth. Any cards, emails or small gifts for him would be welcomed.
I am having all cards or gifts sent to me, and I will forward them on to Martha. (I don't feel comfortable giving out her address without her permission.) I would like to have all cards and/or gifts no later than Tuesday July 10.
If you want to participate or would like more info, email me at
BabyShowerSurprise@yahoo.com
and I'll provide you with more details. Feel free to forward this onto your friends ~ The more the merrier!!!
You can see a picture of Martha and Seth here:
page 4, line 55, second picture from the left
Thanks so much!!!